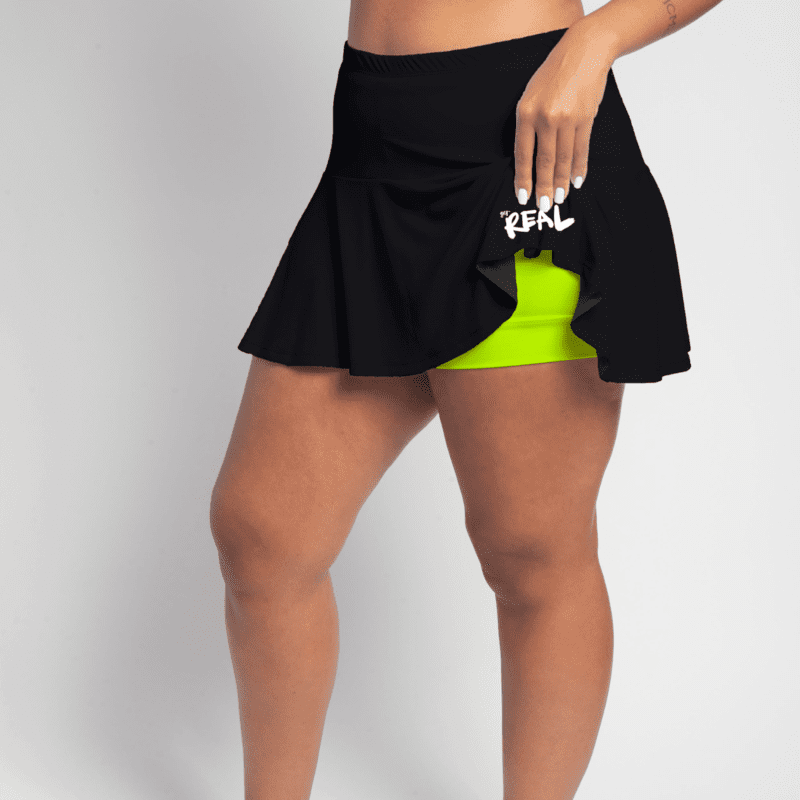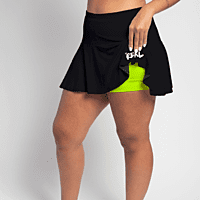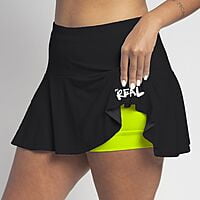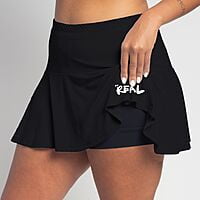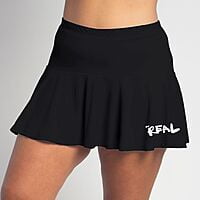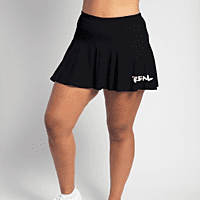 Black Flounce Skirt
PRE ORDER NOW!!! ESTIMATED DELIVERY 4-6 WEEKS
Black flounce skirt with built-in shorts (black or lime green)

Designed and made by FestaSports. Born out of Colorado, FestaSports provides athletes with high-quality activewear with fabulous fit and high performance functionality. Our ready-to-wear collection is perfect for all activities - golf, tennis, running, biking, fan gear or just running around town.
Available in sizes XXS – 3X to support all shapes and sizes, FestaSports provides athletes the comfort and confidence to give 110% on and off the playing field.
Specialty sports elastic at waist allows breathability while maintaining size and shape.
Shorts fabric features:
1) wick-away treatment for quick dry during intense perspiration,
2) ventilation and breathability increasing air flow to keep you cool,
3) antibacterial quality with odor resistance, and
4) UPF 50 all day sun protection, all created in an environmentally friendly process.
All skirts are slightly longer in the back for comfort and coverage. Skirt lengths from waist to front hem:
XS - 13", S - 13.5", M - 14", L - 14.5", XL - 15", 1 - 15.5", 2 - 16", 3 - 16.5"
Content - 92% Polyester / 8%Lycra
Care Instructions - Wash cool, hang to dry or tumble dry low heat
XXS
XS (US 0)
S (US 2/4)
M (US 6/8)
L (US 10/12)
XL (US 14)
1X (US 16)
2X (US 18/20)
3X (US 22/24)
*Our shorts fabric is made from a new environmentally friendly treatment that is made from a natural biomass called Chitosan. Chitosan is made from crab and/or shrimp shells. It can be combined with a variety of different fibers to create a fabric with many benefits. It is absorbant, breathable, durable, fast drying, soft, and static-free. It also has natural and durable anti-bacterial properties to strongly inhibit the growth of bacteria. Fabric stays fresh, hygienic and odor resistant. ChitoSante is the only anti-bacterial bio-agent in the world that is certified by the US Environmental Protection Agency. (July 13, 2015)